It's easy to install your new Smart Thermostat yourself. Control your heating using your smartphone and save energy for good.


Regular price
Sale price
249,99€
Unit price
per
Sale
Sold out
View full details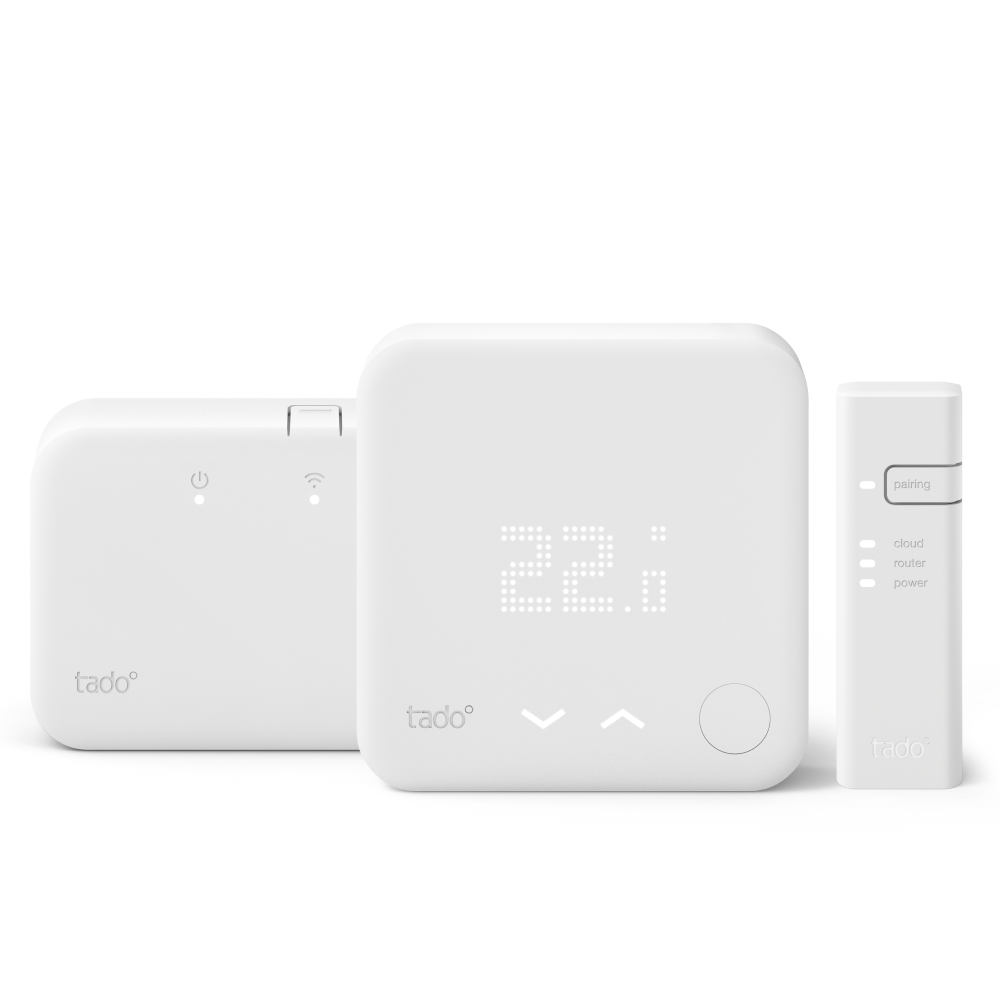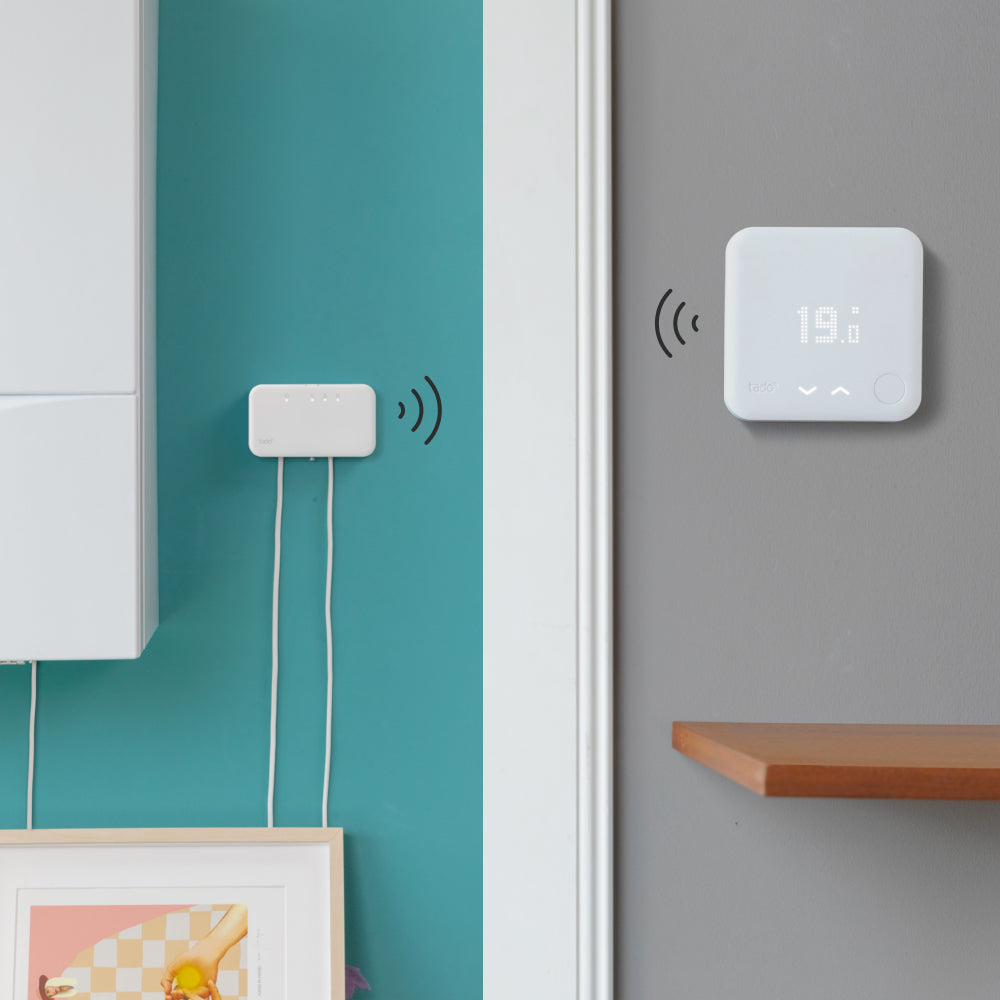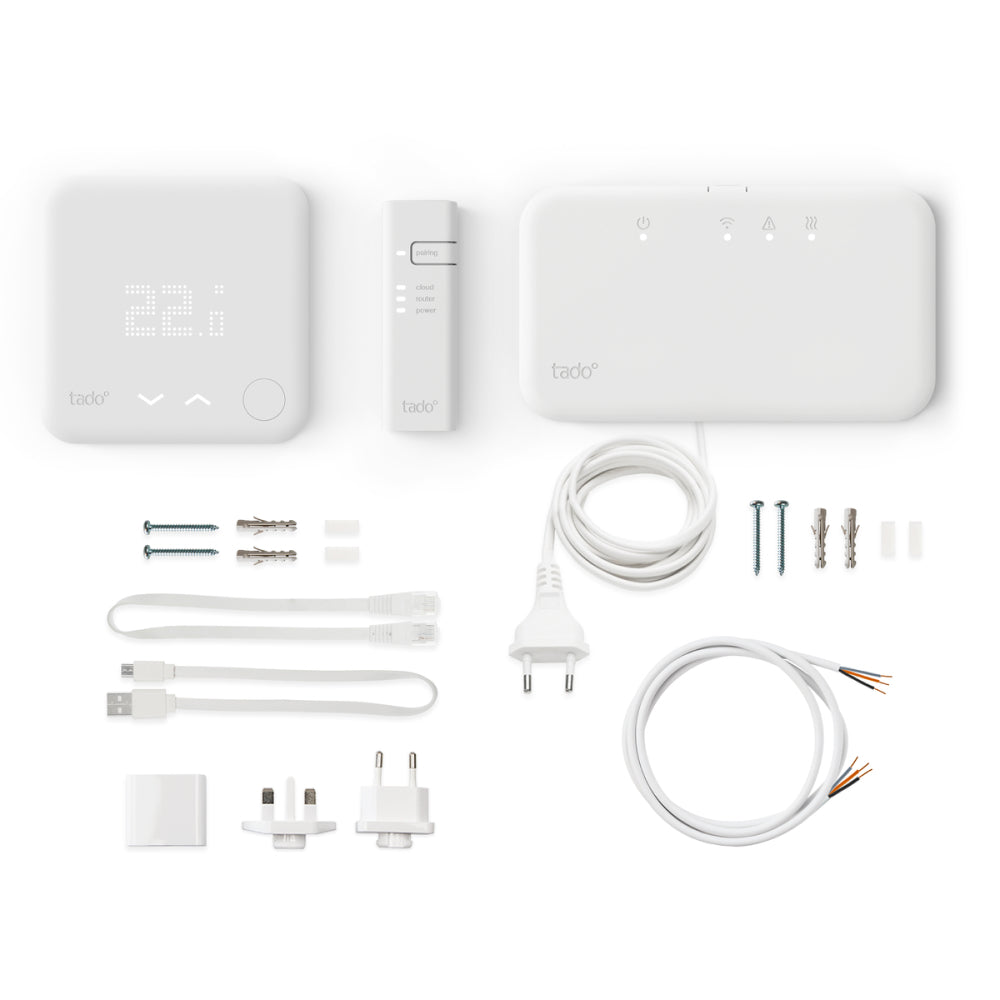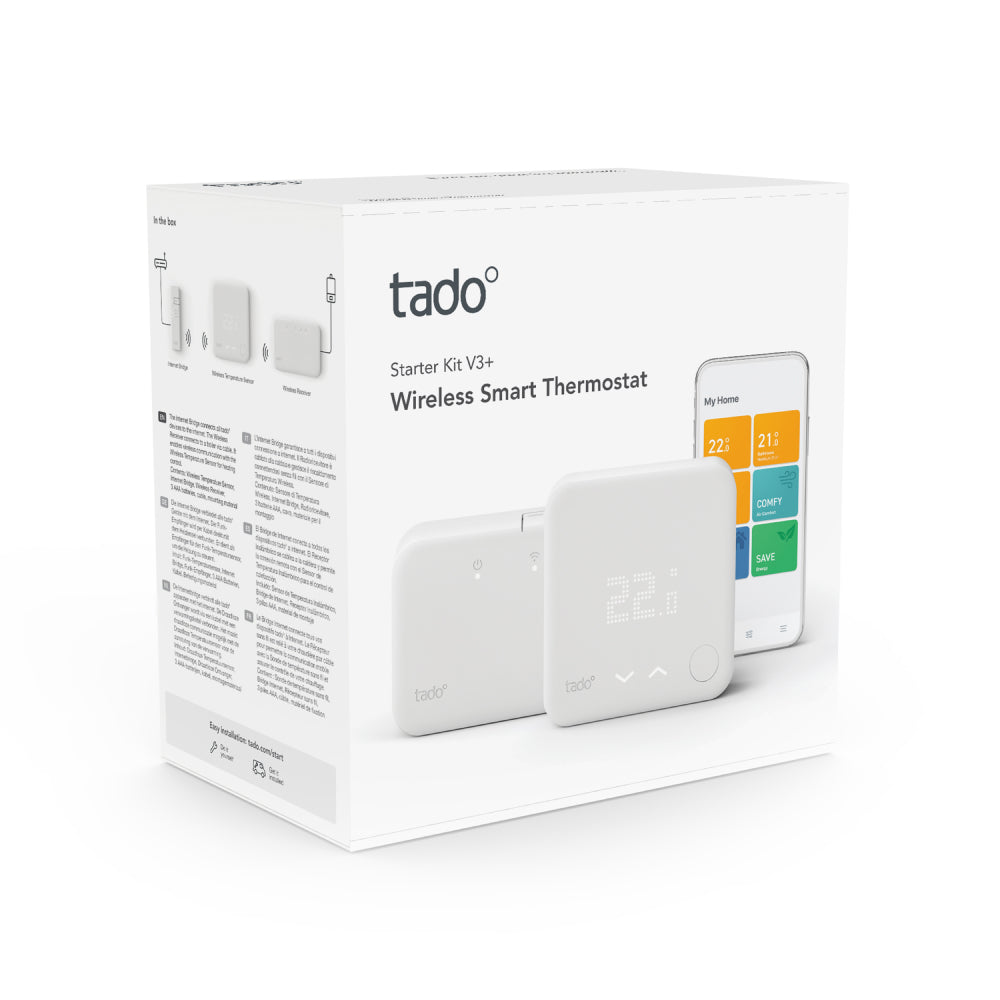 Your new, smart Wi-fi thermostat
Simply replace your existing wireless thermostat with a Wireless Smart Thermostat by tado°. You can also add tado° even if your boiler doesn't have a thermostat yet. Choose between white or black, whichever you like best. You can make your heating even smarter and save more energy by expanding your Starter Kit with matching Add-ons.
Go to Add-ons
Your new room thermostat – a real all-rounder
Save energy and control bills

Use up to 28%* less energy.

Make life more comfortable

Precision temperature control for a cosy living environment.

Control each room individually

Save even more with Multi-Room Control. Just add more Smart Thermostats to your home.

Connect tado° to your smart home

Seamless integration with your existing smart home system (Alexa, Siri, Google).
*Based on the Fraunhofer Institute for Building Physics Study: "Dynamic simulation study to compare the energy demand of selected, typical homes with heating control with weather forecast and absence detection versus conventional heating control", 2022 (EER-021/2022/720).
Product details: Starter Kit - Wireless Smart Thermostat Starter Kit V3+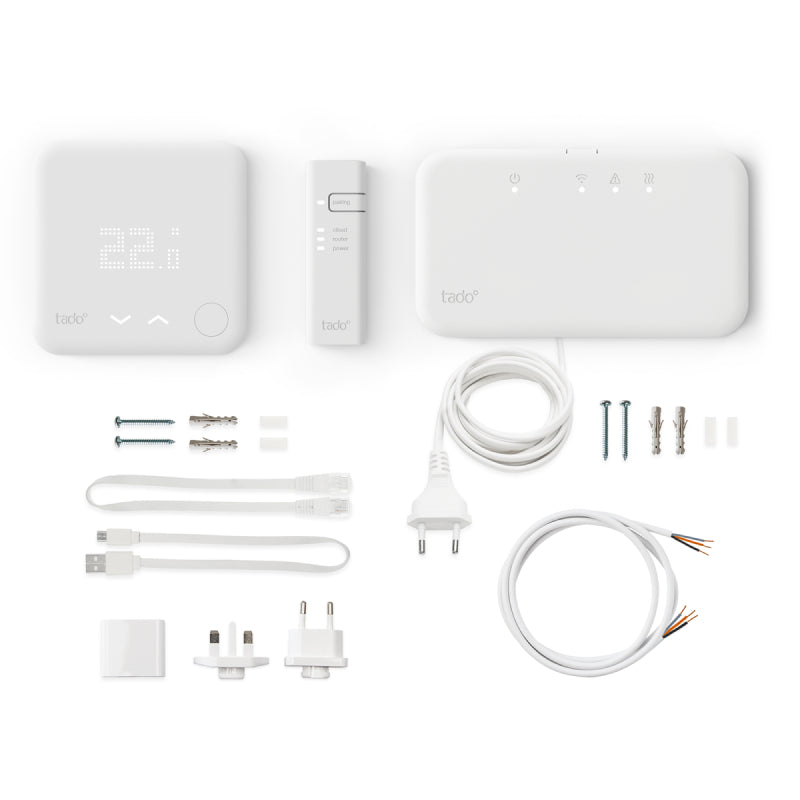 What's in the box?

• 1 Wireless Temperature Sensor
• 1 Wireless Receiver
• 1 Internet Bridge
• 3 AAA batteries
• 2 labels for wiring
• 2x2 wall mounting screws
• 2x2 wall plugs
• 2 sticky pads
• 1 3-wire cable
• 2 insulators
• 1 UK power supply plug
• 1 EU power supply plug
• 1 USB cable
• 3 terminal connectors
• 1 Ethernet cable
Dimensions

• Wireless Temperature Sensor: 104 x 104 x 18 mm
• Wireless Receiver: 80 x 140 x 26 mm
• Internet Bridge: 81 x 27 x 22 mm
Power supply

230 VAC (Wireless Receiver), 4.5 VDC (Wireless Temperature Sensor), 5 V USB (Internet Bridge)
Warranty

Limited warranty: 2 years
Certified refurbished: tado° products as good as new
With our certified refurbished products, you'll get all the same benefits and full warranty that you do with our new devices. So, you're not risking anything.
View refurbished products
Works with your heating
Compatible heating systems

Apartment with gas heating

If you already have a wireless thermostat or none at all, you can use the Wireless Smart Thermostat to control the gas boiler in your apartment.

Detached homes with their own heating system

If your home either already has a thermostat with a wireless connection to the boiler or no thermostat at all, the Wireless Smart Thermostat is just what you need.
Compatible manufacturers

tado° isn't affiliated with a particular manufacturer. This means that you can combine almost any conventional heating system from a broad range of manufacturers with our Smart Thermostats. tado° is compatible with almost any boiler that supports relay control. tado° is also compatible with eBUS boilers.
Smart home integration

Set the living room temperature to 21 degrees" – tado° works with most smart home systems, like Google Assistant, Amazon Alexa and Apple HomeKit.